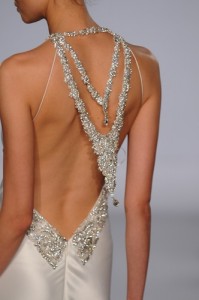 Are you looking to develop a base tan? At Tan N Bed, our unlimited tanning packages are designed to help people of Greenville and surrounding eastern North Carolina communities do just that. Whether you're looking to build your base tan or maximize your indoor tanning efforts–our pay-as-you-go program is guaranteed to have an option to suit your Greenville tanning needs!
Tan N Bed's pay-as-you-go program allows you to pay a set amount per month for unlimited access to services available in our silver, gold, or platinum tanning packages. Take Advantage of Tan N Bed's Pay-As-You-Go program to get your best value. The Pay-As-You-Go program allows unlimited access for 30 Consecutive Days.

Tan N Bed is proud to offer a full service tanning experience for each individual client. Our tanning professionals have the experience and knowledge to help you make an informed decision on the right indoor tanning products and services to suit your needs! Just Tanning for an event? We have that covered too! Our Silver Pay-as-You-go package offers unlimited tanning in our standard 15-minute sunbeds for 30 Consecutive Days.

At Tan N Bed our goal is simple, we encourage that you take a look at what we have to offer and decide what's best for you. Our Pay-As-You-Go Gold Level sunbed package is extremely popular among people preparing for trips and events. Whether you are trying to develop sunburn protection for that sunny beach trip or just looking for that sun kissed glow our tanning professionals are eager to assist you with your tanning needs.
Get the base tan of your dreams!
Each person's skin type is different, as are their reaction to various tanning procedures. Our Greenville, NC tanning consultants will conduct a skin type analysis prior to making any recommendations in regards to tanning packages in efforts to help you establish a base tan without getting burned.
Our Pay-As-you-Go Platinum Level offers Unlimited Access in All UV equipment. The Platinum Level Access offers Unlimited tanning services for 30 Consecutive days. Whether you're preparing for a vacation, photo shoot, wedding, or any other special occasion, we're here to help you look and feel you're best! We offer a wide range of Platinum Level Equipment for every skin type and every preference.
To get started today building your base tan, contact us to arrange a consultation with one of our esteemed tanning specialists. Our Greenville tanning salon is conveniently located on Evans Street.